Visitor Accommodation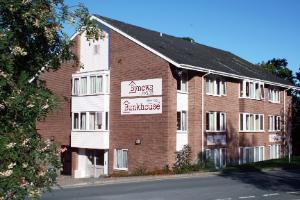 Our Bunkhouse accommodation has up to 90 individual bedrooms starting from £24.00 per person per night.
| Duration | Standard self-Catered Rate (inc VAT) |
| --- | --- |
| 1 night | £36.00 |
| 2-14 nights | £30.00 |
| More than 14 nights | £24.00 |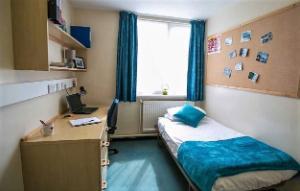 Catered and self-catered options.
Complementary WiFi.
Complimentary access to state of the art sports facilities including gym and swimming pool. View the Sports Centre website at https://www.aber.ac.uk/en/sportscentre/.
Ideally Situated in the beautiful heart of West Wales.
The Bunkhouse is ideal accommodation for schools, cultural groups, sports teams, outdoor enthusiasts and individual bookings.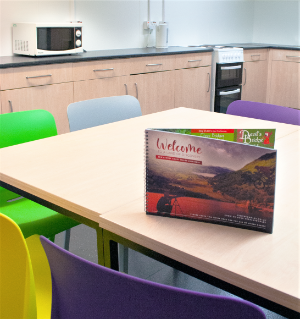 To make a booking request, please use the Bunkhouse Booking Form and email it to conferences@aber.ac.uk
For further information see our Bunkhouse Visitor Leaflet and the Bunkhouse Campus Map with CroesoAber Food Outlets.
Or get in touch if you have any questions.