Dr Glen Creeber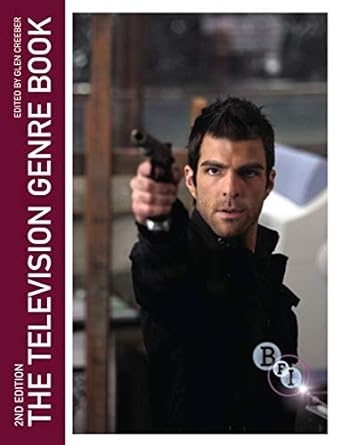 Teaching
Module Coordinator
Tutor
Coordinator
Lecturer
Grader
Research
Glen Creeber was a lecturer in Television Studies at the University of East Anglia and a 'Research Fellow' at Cardiff University before coming to Aberystwyth in 2002. While he is best known for his work on television drama and genre, he has recently begun moving into areas of Digital Culture. This includes media convergence, participatory culture and issues surrounding immersive media like Virtual and Augmented Reality.
Research Groups
Publications
Creeber, G
2015, '
Killing us softly: Investigating the aesthetics, philosophy and influence of Nordic Noir television
',
The Journal of Popular Television
, vol. 3, no. 1, pp. 21-35.
10.1386/jptv.3.1.21_1
Creeber, G
2015, '
Romance Re-Scripted: Lost in Austen's comparative historical analysis of post-feminist culture
',
Feminist Media Studies
, vol. 15, no. 4, pp. 562-575.
10.1080/14680777.2014.994019
Creeber, G (ed.)
2015,
The Television Genre Book (Third Edition)
. A BFI book, 3. new ed. edn, Springer Nature, Basingstoke [u.a.].
Creeber, G
2013, '
And the Beat Goes on: the continuing legacy of 'The Singing Detective'
',
Journal of Screenwriting
, vol. 4, no. 3, pp. 247-258.
10.1386/josc.4.3.247_1
More publications on the Research Portal