Marketing is a dynamic and vibrant career choice full of innovation, creativity and data-driven intuitive decision making. Most early-stage marketing professionals migrate towards the digital arena and, at Aberystwyth, we make sure we equip you with the fundamental digital and traditional skills necessary to provide value to organisations from your first professional day.
Tourism is one of the world's fastest growing and most exciting industries globally. From tourist attractions and destinations to activity providers and tour operators, tourism is more than just going on holiday. Our tourism degrees aim to equip you with the academic and professional skills to undertake a variety of managerial roles in the sector.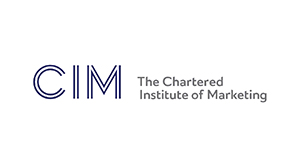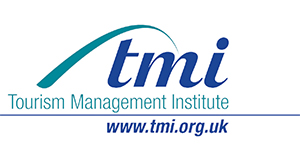 Accredited by CIM

Aberystwyth is a popular tourist destination - an ideal place to study tourism!

Accredited degrees that meet the needs of the tourism industry
Why study Marketing & Tourism at Aberystwyth University?
Aberystwyth University is an accredited

Chartered Institute of Marketing (CIM)

Graduate Gateway Centre, which means that you can study towards a professional CIM qualification while studying for a

degree, or

gain exemptions for certain CIM modules in the future.

You will be taught by industry practitioners and experienced academics, who are aware of the precise and high demands for technical and market proficient graduates that our marketing degrees provide.

You will also be taught by active researchers, ensuring that you are exposed to the latest theories and knowledge in this subject area.

Our degrees are accredited, which means they meet the needs of the tourism industry.

You will be taught by lecturers who are active researchers and expert practitioners in their chosen subject area.

You will also receive expert advice from visiting speakers who are prominent in the industry and bring their professional experience to the classroom.

As a tourist destination itself, Aberystwyth and Wales more generally offer an invaluable opportunity to study seaside and rural tourism first-hand and within the wider national and international context.

We provide field trips to UK tourism destinations so that you can learn about tourism in practice.
"I learnt a lot about social media, brand image and communications. I found that the marketing communications, branding and digital marketing modules were specifically helpful for my career path and the in-depth detail and support from the lecturers were fantastic. The workshops, practical work and ways of being taught all made it a fantastic experience and really shaped my career. "
Caryl Angharad Jones
BSc Marketing
"Managing people is something I feel I excelled at in Aberystwyth. Learning how to lead a group who don't necessarily fit together is something I have taken forward as now, dealing with clients from many different sectors of industry, at varying levels in their respective companies, dealing with a mix of people daily is what I do and a skill that I learnt and practised at Aberystwyth."

Andrew Hepworth
BSc Marketing
"You are taught by lecturers who are experts within their field and are genuinely passionate and proactive about what they do. You learn the secrets of the travel industry such as marketing and business structure with case studies and different types of tourism and you also learn what the customer wants, which has given me an advantage when I started my role. The whole course was informative and has absolutely helped shape my progression, not just within the business, but in the industry."
Wilson Tsui
BSc Tourism Management
"Aberystwyth is the perfect place to study tourism, as it is a popular tourist destination. I especially like the size of the course: in our year we are a group of around 25 students which enables us to go on many field trips and study tours. The lecturers are experienced and very helpful and over the past three years we've got to know them very well. The course structure is flexible so you can concentrate on areas that you enjoy!"
Katja Christiane Poguntke
BSc Tourism Management
Employability
Early career opportunities for Marketing graduates are heavily focused in the digital domain. Digital Marketers innovate and shape business in a variety of ways and as a career choice the marketing profession remains diverse and financially rewarding. Recent graduates have gained employment in Acorn Digital (Shanghai), TravelPerk (Barcelona), Next, The Drum (London), McGregor Boyall (Manchester), Reckitt Benckiser, EE and Aegis Network (London).
Many of our graduates have explored a career as:
Marketing Executive

Market Researcher

Advertising Copywriter

Advertising Account Planner

Media Planner

Media Buyer

Public Relations Officer.
Our Tourism graduates have been successful in seeking employment in the following areas:
Marketing Executive
Travel Agency Manager
Tourist Information Centre Manager
Tour Manager
Tourism officer
Event Organisation
Hotel Manager
Customer Service Sector
Outdoor Pursuits Manager.
Facilities
Refinitiv Workspace is embedded in a number of core modules across the Business School. It provides company account information, news and analytics and simulates the trading environment.
Training is also provided on Sage accounting software and the use of Excel.
Study or Work Abroad
Aberystwyth University offers every student the opportunity to study, volunteer or work in another country either for an academic year, a single semester, or a few weeks during your holidays.
Find more information on our Global Opportunities webpages.
Studying through the medium of Welsh
Aberystwyth University prides itself on being a bilingual University. As a leading Welsh university, we are proud to offer dedicated support services and Halls of Residence for Welsh-speaking students, encouraging the sense of community and the feeling of a home away from home. Qualifying students will automatically receive the University's Welsh-medium scholarships and can also apply for Coleg Cymraeg Cenedlaethol scholarships. Find out more about our Welsh Medium Scholarships here.