Animal & Aquatic Sciences
If animal health, welfare and conservation and the underpinning scientific principles are a priority for you, then the broad range of courses we offer at Aberystwyth University will set you on the right career path in these important and highly employable fields.
You will learn how and why animals behave in the ways that they do in order to improve their well-being, and will develop valuable scientific skills relating to domesticated and wild animals. You can study the nutrition, breeding, fertility, health, behaviour, physiology and anatomy of a wide range of domesticated and wild animals, including farm animals, horses, companion animals and aquatic species.
We make full use of our surroundings so you can develop your fieldwork skills when you study with us. You'll do all this within the wild and beautiful setting of West Wales, which is home to bottlenose dolphins, Atlantic grey seals, pine martens, otters, ospreys and red kites.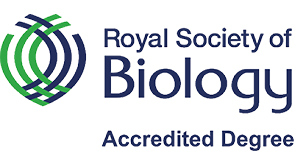 Top 10 in the UK for overall student satisfaction for the subject of Animal Science (National Student Satisfaction Survey 2022)

Top 10 in the UK for Student Experience and Teaching Quality for the subject of Animal Science (Good University Guide, The Times and Sunday Times 2022)

3rd overall in the UK for the subject of Animal Science (The Times and Sunday Times, Good University Guide 2021)
Why study Animal & Aquatic Sciences at Aberystwyth University?
We offer an exciting blend of academic theory and practical field skills, and you'll have the opportunity to undertake fieldwork overseas as well as in the UK.

Our teaching staff are passionate about their subject and conduct research in all areas of animal and aquatic sciences. 

We offer a wide range of modules, allowing you to specialise or maintain a broader scope of study. 

You will have access to a range of small and large domestic animals for animal behaviour research purposes via our university farms, equine centre and veterinary education centre. 

You will have opportunities to view common and rare UK animal species which live in and around Aberystwyth.  

You can explore some of our beautiful habitats on our doorstep, including marine, moorland, mountain, grassland and coast, providing you with a fabulous variety of fieldwork and recreational opportunities. 
"Studying Animal Science at Aberystwyth was the best experience I have ever had. It not only gave me an insight into the field I wished to build a career in, but it also prepared me for my life outside of University. Modules in nutrition, animal breeding and animal health, just to name a few, all feature greatly in my day to day life within my job. From lecturers to the course content, there isn't one part of University or my course I don't miss and look back fondly on."

Sarah
BSc Animal Science
"Doing Animal Science at Aberystwyth University was the best decision of my life – it has moulded me into the person I am today. Everyone was so friendly and the course was set at just the right level with great facilities from studying in the libraries to the practical sessions in the labs and field. My course helped me by giving me an insight into the farming industry alongside an in depth knowledge of the anatomy and physiology of the animals I work with on a daily basis."

Dawn
BSc Animal Science
"The best part about the MSc Equine Science at Aberystwyth was having the opportunity to challenge the conventional wisdom about many common equine practices in an environment where research and learning are encouraged with an open mind and a lively spirit."

Anna Babin
MSc Equine Science
"Choosing to attend Aberystwyth University for my undergraduate degree is one of the best decisions I have ever made, the experience is so unique when compared to the experiences of my friends who went elsewhere. The facilities are brilliant, the equine staff are supportive and welcoming, and the town is like no other you will ever visit. I am where I am today because of Aberystwyth and for that I will be forever grateful"

Lois Upton
BSc Equine Science
"I enjoyed my time studying Marine and Freshwater Biology and I am able to now apply various aspects of what I was taught during my three years to my current job role, even though it is not directly related to my course. The practical elements of my course were excellent, especially the two 3rd year field trips."

Rebecca
BSc Marine & Freshwater Biology
"The course gave me a good grounding in all aspects of marine and freshwater biology. There were plenty of opportunities for fieldwork in the course, including the dissertation project, which prepared me for the survey skills needed in my current job."

Laura
BSc Marine & Freshwater Biology