University chooses Wales Air Ambulance as its Charity of the Year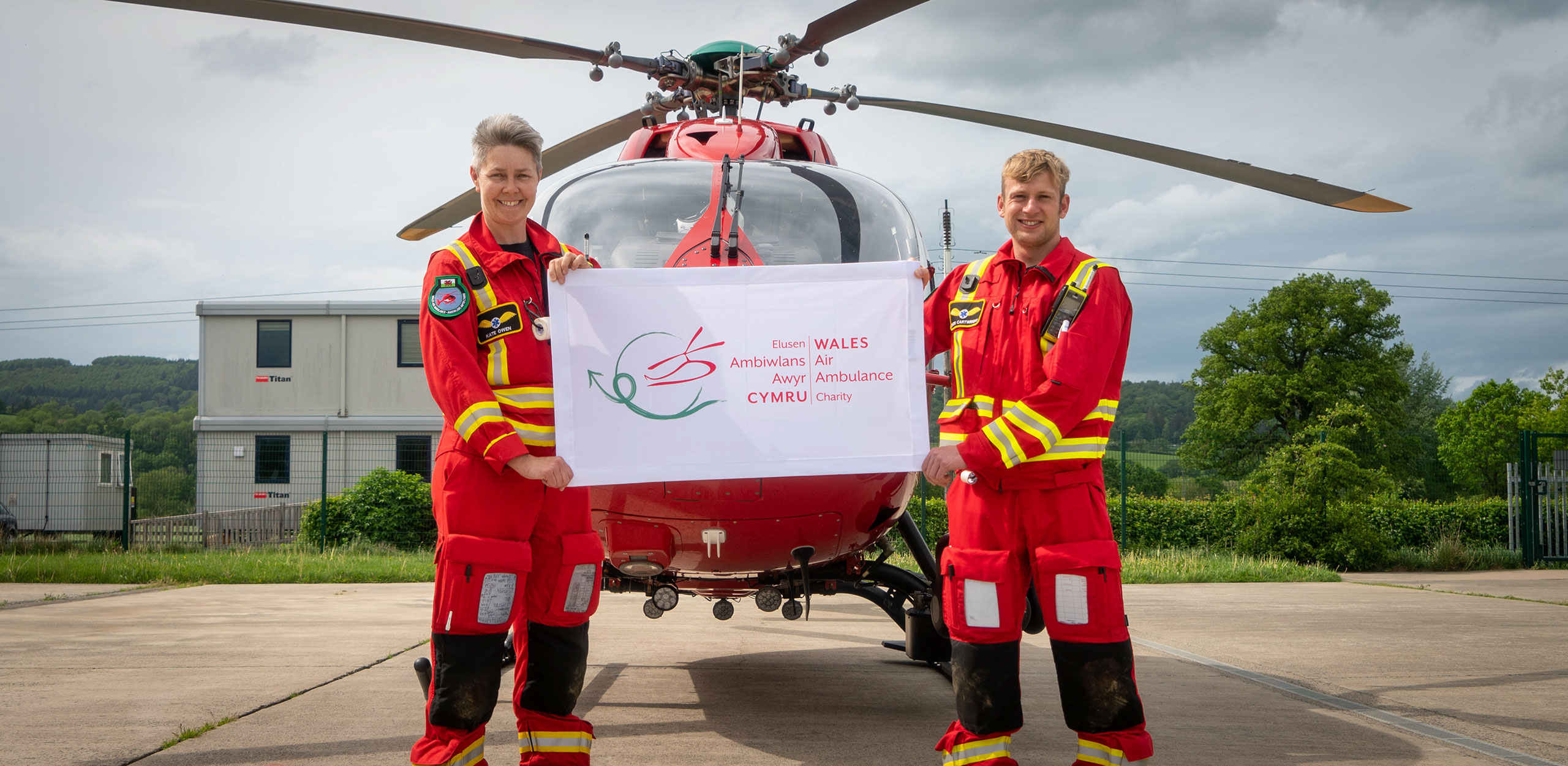 Photo credit: Wales Air Ambulance
Aberystwyth University staff and students have voted Wales Air Ambulance as the University's Charity of the Year for 2023-24.
Now in its eleventh year, the University Charity of the Year appeal provides a fundraising focus for staff and students, who raise money for the chosen charity through activities and events during the year.
Professor Elizabeth Treasure, Vice-Chancellor of Aberystwyth University, said:
"In rural communities such as Ceredigion, the service provided by the Wales Air Ambulance is vital. It will be a pleasure to raise money for such a fantastic cause, and to play a small part in helping to keep its helicopters and rapid response vehicles responding to incidents and saving lives."
Siany Martin, Corporate Fundraiser at Wales Air Ambulance Charity said:
"We are absolutely thrilled and honoured to have been voted Aberystwyth University's Charity of the Year. This recognition is a testament to the unwavering support of the students and staff at Aberystwyth University, and it means the world to us at the Wales Air Ambulance charity.
"At the Wales Air Ambulance Charity, we provide the highest level of critical care to the people of Wales. With over 46,000 missions completed and a 24/7, 365-day presence across Wales, we are committed to being there for our communities whenever and wherever they need us.
"We rely entirely on your charitable donations to raise £11.2 million every year to keep the helicopters in the air and rapid response vehicles on the road across Wales, saving precious time and lives. Thank you, Aberystwyth University, for believing in our mission and joining us on this life-saving adventure."