Academic excellence fellowships for three Aberystwyth scientists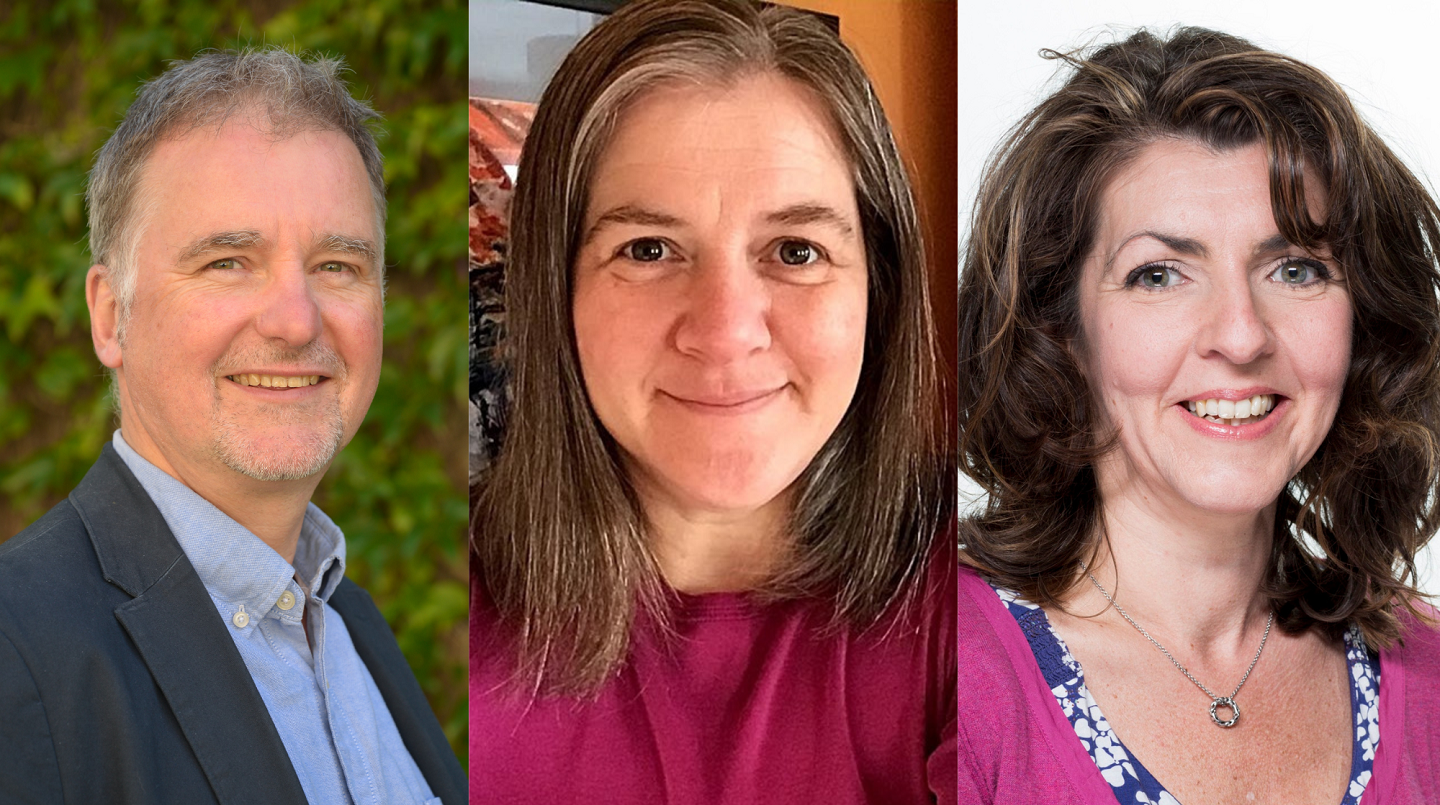 In the photo (from left to right) – Professor Andy Evans, Professor Hazel Davey, Professor Helen Roberts
Three leading Aberystwyth University academics have been elected as Fellows of the Learned Society of Wales.
Professor Andy Evans, Head of the University's Physics Department, Professor of Biology Hazel Davey and Helen Roberts, Professor of Physical Geography and Director of Research Excellence and Impact, have received the academic honour.
Election to Fellowship is a public recognition of academic excellence. Fellows are elected following a rigorous examination of their achievements in their relevant fields.
Professor Hazel Davey said:
"It is such an honour to be elected to Fellowship of the Learned Society of Wales and for my work with students at Aberystwyth University to be recognised externally."
Professor Helen Roberts said:
"I am deeply honoured to have been elected to the Society. I look forward to the opportunity to contribute to its work and furthering its aims and ambitions, which include championing research and researchers, inspiring learning and debate, and acting as an authoritative and independent source of expertise and advice."
Professor Andy Evans said:
"It is a great privilege to receive this honour, and I hope that I can use the fellowship to inspire the next generation of Welsh scientists to succeed."