New teaching resources on refugees and asylum seekers in Wales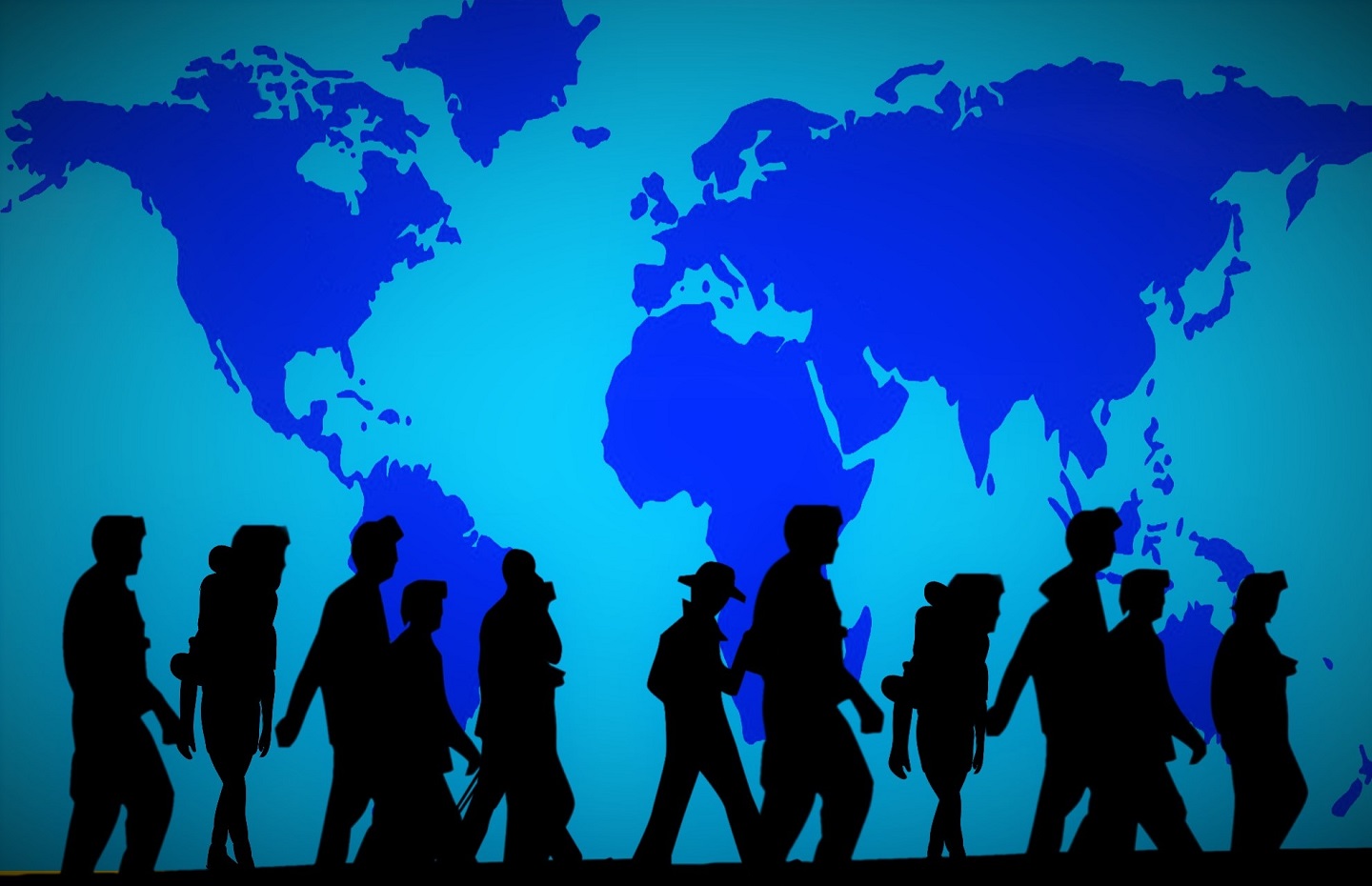 Teachers in Wales have access to a series of new bilingual resources on refugees and asylum seekers, thanks to work by Aberystwyth University.
Developed by academics from the Department of International Politics with funding from the Welsh Government, the suite of new educational resources 'Understanding sanctuary, refugees, conflict, and Russia's war in Ukraine' are suitable for primary and secondary school pupils and teaching staff. 
Focusing on key issues such as sanctuary in Wales, war and conflict, and refugees and asylum seekers, the resources aim to provide educators with the tools to discuss sensitive and contemporary issues with a range of age groups.
Corresponding to areas of learning and experience in the Curriculum for Wales, the learning activities that accompany the teachers' notes can be used to stimulate discussion and raise awareness of issues such as conflict, peace, migration, and borders amongst pupils to help them become ethical, informed citizens of Wales and the world.
Dr Catrin Wyn Edwards, a Lecturer in International Politics and expert in immigration and multiculturalism, who has led on the development of the new resources, said:
"The series of resources respond to needs expressed by educators and policy makers for more bilingual educational resources on refugees and asylum seekers in Wales, in order to raise awareness of the challenges migrants face, confront myths about refugees and asylum seekers, and encourage discussion on global citizenship."
"The resources, which are freely available on Hwb, will help teachers to explain world events to pupils in an age appropriate way. By targeting fake news and misinformation, and explaining the importance of using the correct terminology, the resources will ultimately help school communities to foster a warm welcome for international refugees now and in the future."
Other academics from the Department of International Politics who contributed to the resources were Dr Jenny Mathers, Dr Gillian McFadyen and Dr Christopher Phillips.
The team of academics worked alongside teachers, who advised them as the resources were under development.
One of the teachers, Mr Ceri John from Ysgol Penweddig in Aberystwyth, said:
"It has been a privilege to be able to contribute to such a timely and important project, which raises young people's awareness of Wales as a country that offers sanctuary to people fleeing conflict. I hope these resources will assist schools to develop global citizens who are empathetic and principled."
Mr Gareth James, Deputy Headteacher of Ysgol Gymraeg in Aberystwyth, who was also involved in the project said: "I feel that the resources pull everything together in an orderly manner, with the resources and additional learning materials having been researched in detail to give the learners the best possible experiences when learning about a subject that may be unfamiliar to them, and to teachers. The demand for this type of materials in the schools is great, and it was a pleasure to work with academics to create resources of the best quality to support the teachers in their work."  
The series of resources, which are available through Hwb are structured into four distinct units:
Unit 1 introduces learners to the concept of sanctuary in Wales. The activities included in this unit focus on explaining the differences between terms such as 'refugee' and 'asylum seeker' and encourage learners to celebrate the contribution of refugees and asylum seekers in Wales and help foster respect for diversity.
Unit 2 helps learners to gain a greater understanding of Ukrainian national traditions and culture as well as several aspects of Russia's war in Ukraine, such as the meaning and impact of economic sanctions against Russia, the ways that the Ukrainian government communicates its messages about the war, and the experience of being a war refugee.
Unit 3 aims to explore ideas surrounding war and conflict with learners. It provides educators with the tools to discuss different kinds of conflict, to consider where our ideas about war and conflict come from, and to reflect on how war affects the world around us.
Unit 4 focuses on refugees and asylum seekers on a global level. By using different case studies, this unit introduces learners to themes such as borders, fear, persecution, and the concept of climate refugees.