Wales Broadcast Archive: UK's first national archive shows importance of preserving our audiovisual history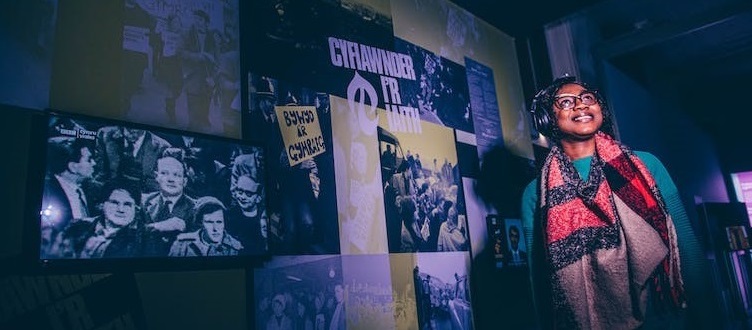 Hundreds of thousands of hours of broadcasting history are available for the first time. National Library of Wales
Professor Jamie Medhurst from the Department of Theatre, Film and Television Studies writes for The Conversation about the launch of the Wales Broadcast Archive and how it raises important questions about access to our collective audiovisual history:
This month's launch of the Wales Broadcast Archive marks a major step forward in the curation of our collective audiovisual heritage. Housed at the National Library of Wales in Aberystwyth, the archive features a cornucopia of material dating back to the early days of broadcasting in Wales, including film, radio and video. That it is the first of its kind in the UK, however, raises important questions about access to our audiovisual history.
As Unesco remarked on the World Day for Audiovisual Heritage last October:
Audiovisual archives tell us stories about people's lives and cultures from all over the world. They represent a priceless heritage which is an affirmation of our collective memory and a valuable source of knowledge, since they reflect the cultural, social and linguistic diversity of our communities.
More often than not, access to broadcast archives has been restricted to those working within the industry or academic researchers. Last year, though, the BBC opened up part of its digitised archive online, allowing the public to access some of its hidden gems.
However, the new Wales archive is unique in that it brings together the archives of its three major broadcasters - BBC, ITV and S4C. It contains material reflecting all aspects of life in both the English and Welsh languages. It is a unique source of information which will give historians and others an insight into the history of the nation.
As well as preserving our broadcast heritage in its original and digitised form in Aberystwyth, people around Wales will be able to access around 500,000 hours of archive footage in dedicated "clip centres" housed across the nation. For the first time, members of the public will be able to see historical footage of their local areas and hear voices from years gone by.
Although the Wales Broadcast Archive is unique within the UK, there are similar institutions further afield. One such organisation is the Netherlands Institute for Sound and Vision, Beeld en Geluid, which opened in 1997. It provided a useful model for the establishment of the Welsh archive. As a heritage institute, it preserves the audiovisual material of the Netherlands, with material from the country's various broadcasters under one roof.
Technology and storage challenges
Of course, archives are not without their problems or their gaps. Very early television programmes, for example, are now lost forever. The technology simply didn't exist to record in the pre-war and immediate post-war period. Nothing survives from the BBC's pre-war television service at Alexandra Palace – apart, that is, from some fascinating film shot on a home movie camera by one of the corporation's engineers, Desmond Campbell, which is held by the Alexandra Palace Television Society.
As Dick Fiddy, a consultant at the British Film Institute, noted:
The early technical difficulties associated with the recording of live television programmes, and the later injudicious wiping and junking policies of the major British broadcasters, has meant that hundreds of thousands of hours of precious television material is missing from the official UK television archives.
Over the years, many broadcasters have had to dispense with their audiovisual material simply for storage reasons. Film and videotape can take up a lot of floor space, let alone audio recordings. When one considers the huge amount of broadcasting hours that are chewed up every week, it is easy to see how physical material can mount up over time.
So, broadcasters have had to adopt selection policies, making decisions on what material or programmes might be historically important in the future. As you can imagine, this has not been an easy task. Often, entertainment programmes such as quiz shows, variety or local chat shows were deemed to have no intrinsic value and were overlooked for archival purposes.
Archivists are also faced with an ongoing dilemma. They need to be preserving material for future generations while also ensuring that the producers of current programmes have the necessary audiovisual archives at their disposal.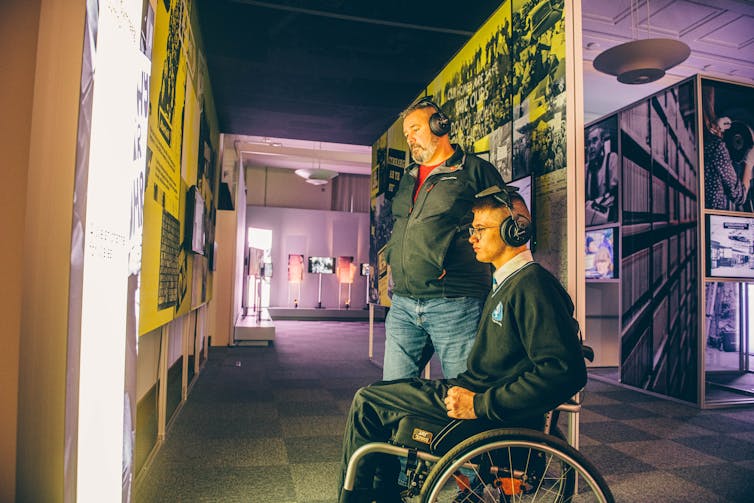 The question now is whether the other UK nations should follow suit. While a similar model could be adopted in Scotland, in England the issue of whether the archives should house an English or British archive would need to be overcome.
Our collective audiovisual heritage provides a key to understanding ourselves as a society. It provides an additional access route into our past which complements that provided by the written record.
After all, archives are witnesses to history. They allow us to see how we lived, how we dressed, how we talked, how we were entertained, and how and when we watched or listened together. They also allow us to reflect and to learn. The Wales Broadcast Archive will do this and I, for one, am celebrating its arrival.

This article is republished from The Conversation under a Creative Commons license. Read the original article.