Aberystwyth Arts Centre appoints new Director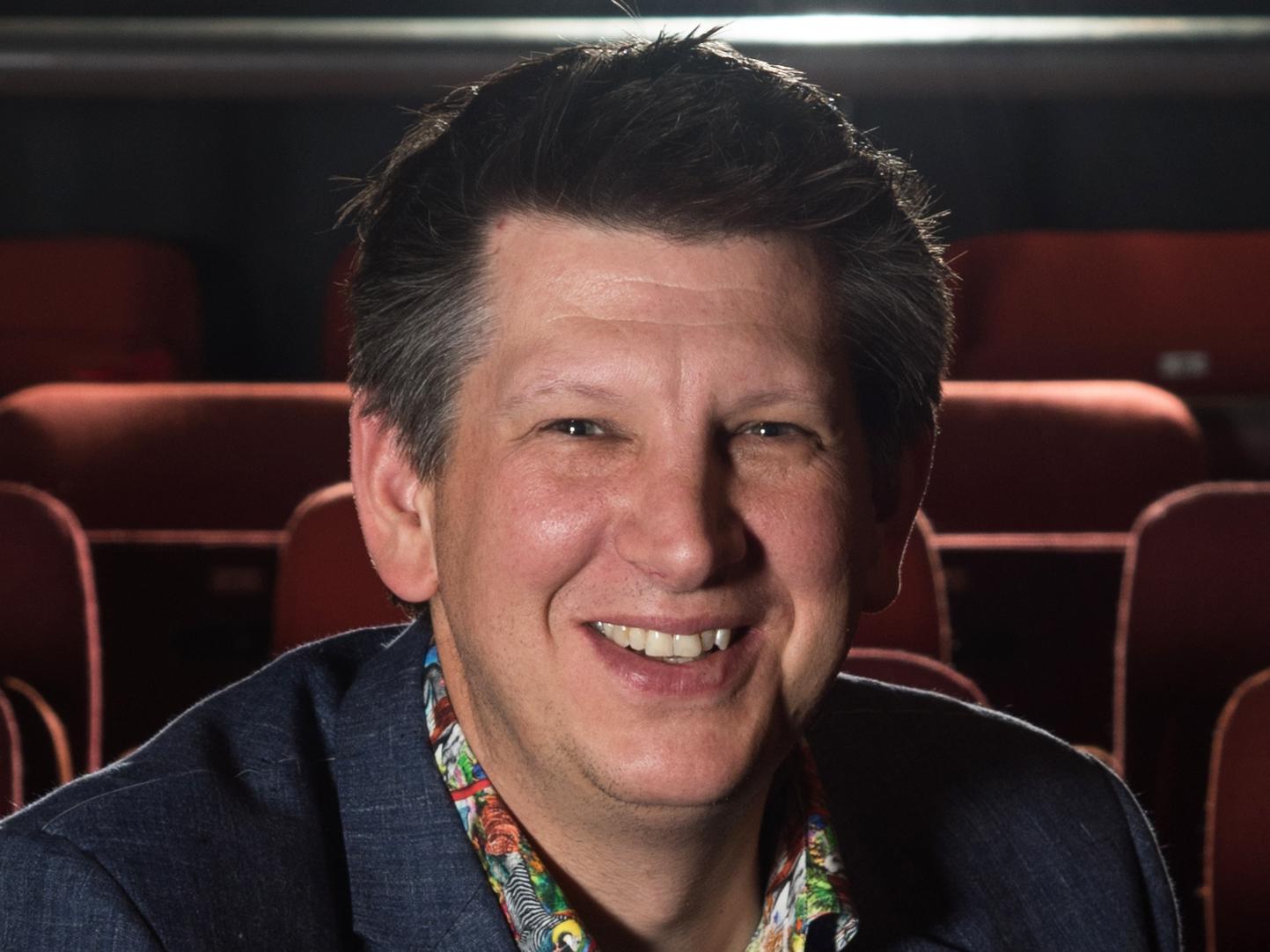 David Wilson
Leading arts professional David Wilson has been appointed the new Director of Aberystwyth Arts Centre at Aberystwyth University.
David is currently Director at Theatr Brycheiniog in Brecon, a post he has held since 2019.
Professor Elizabeth Treasure, Vice-Chancellor of Aberystwyth University, said:
"David Wilson is an experienced arts professional, with a rich and varied career, and I am delighted that he will be bringing all that expertise to the role of Director of Aberystwyth Arts Centre.
"The Arts Centre is a focal point for the local community here in Aberystwyth, and also pivotal to the artistic life of mid and west Wales. David's considerable understanding of the arts sector and his commitment to supporting artists and artistic exploration, will be greatly beneficial as the Centre further enhances its excellent reputation for entertaining audiences and giving a stage to many varied performers and artists from Wales and beyond."
David Wilson, who is an alumnus of Aberystwyth University, said:
"I am thrilled to be returning to Aberystwyth as Director of Aberystwyth Arts Centre. I thoroughly enjoyed my time as a student in the town, and relished the life and experience of living in such an amazing part of Wales with so much to offer. It is a delight to be coming back.
"I cannot wait to join the team and contribute to the University's and the Arts Centre's ongoing success. I have long admired the programme and impact of the Centre, with such a breadth of art forms and a variety of scales and spaces, I am looking forward to meeting audiences and delivering more for students, staff and Ceredigion."
David, who is a keen Welsh learner, will take up the position of Director of Aberystwyth Arts Centre on 30 June 2023.
David Wilson – career history
Originally a professional actor, David graduated with a degree in Drama from Aberystwyth University's Department of Theatre, Film and Television Studies, before completing a postgraduate diploma in Arts Management from the Royal Welsh College of Music and Drama.
In 2000, he co-founded Actors Workshop, which continues to provide drama and acting training over 20 years on.
From 2002-07, he worked closely with West End Producer Joanne Benjamin in her role as Chief Executive at the Cardiff International Festival of Musical Theatre.
In 2008 he became Deputy Director at Diversions, where he was responsible for the finance and administration, marketing, participation and projects departments. He coordinated the rename and rebrand to National Dance Company Wales and the successful business plan bid for the Investment Review.
In 2012, along with actor Dan Porter, David co-founded Porter's in Cardiff, an artistically-focused social space which they developed into the multi-award winning theatre-styled bar it is today. In 2015 Porter's unique entertainment offer saw the addition of Wales' first permanent Pub Theatre, 'The Other Room', of which David was Executive Producer until 2018.
Since January 2019 he has been at the helm of Theatr Brycheiniog.
David is a Fellow of the Royal Society of Arts, a Clore Leadership Fellow, and a Trustee for Creu Cymru, the performing arts agency for Wales.
Aberystwyth Arts Centre
Five decades of excellence in showcasing all major artforms and recognised as a home for development, Aberystwyth Arts Centre has cemented its position as a 'national flagship' across the UK and internationally.
As an integral part of Aberystwyth University, the Arts Centre has built a reputation for creative excellence, providing unique and rewarding opportunities for the people of Aberystwyth, mid Wales and beyond. The Centre is a vital and energetic leader in the promotion of Welsh artistic life and cultural identity in both Welsh and English languages, with a uniquely high level of community engagement and participation.
Situated at the heart of the University's Penglais campus, with stunning views across Cardigan Bay, the Arts Centre plays a key role in cross-departmental collaboration and connects the many communities it serves from students, academics, audiences, participants and creative practitioners to come together, engage and enjoy high quality, eclectic arts experiences.