Welsh place names are being erased – and so are the stories they tell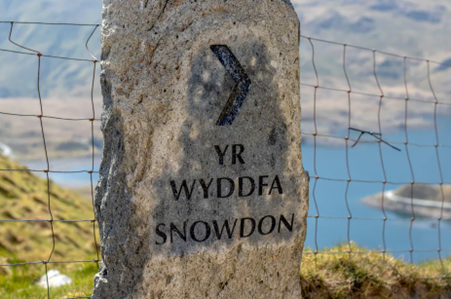 The Welsh name Yr Wyddfa is now used for the mountain instead of Snowdon by the national park authority. Malgosia Janicka/Shutterstock.
Writing in The Conversation, Prof Rhys Jones from the Department of Geography and Earth Sciences discusses the erasure of Welsh place names and the growing appetite to protect them and preserve their history.
The decision to use Eryri rather than Snowdonia, and Yr Wyddfa instead of Snowdon by the national park authority last autumn reignited a longstanding debate over the protection of place names in Wales.
The switch to Eryri and Yr Wyddfa was made following a petition calling for the park authority to use the Welsh names. But campaigners have been pushing for better protections and use of Welsh place names for decades.
One of the most significant examples of this was the campaign in favour of bilingual road signs in Wales, which started in the 1960s. Before then, there were only English-language road signs in Wales.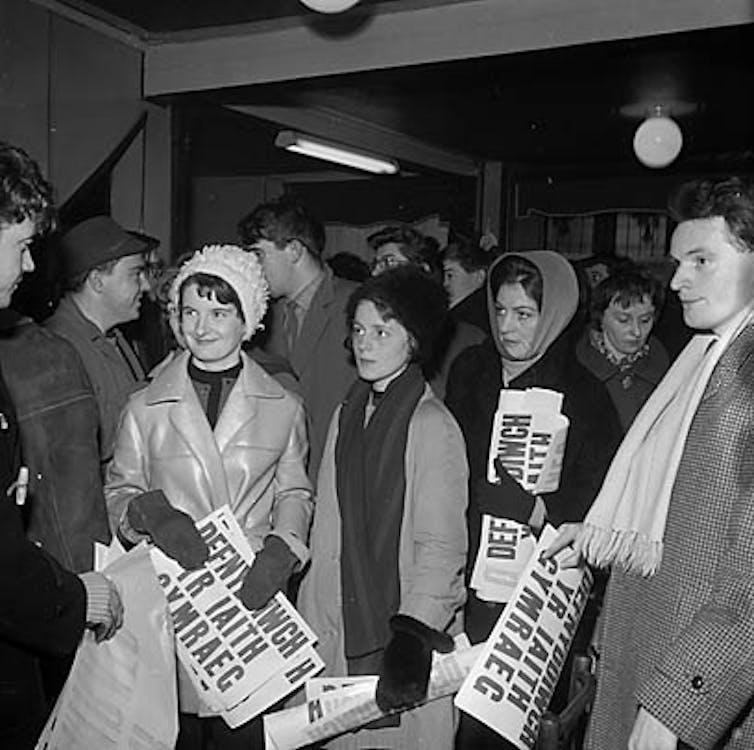 According to protesters at the time, such signs were a way of indicating that Wales was an English and British territory. For the same campaigners, bilingual signs would signify Wales was a different country – one which had its own unique language and identity.
Not surprisingly perhaps, some recent examples of English names being adopted in place of old Welsh place names and toponyms (names for geographical features such as hills), have been viewed with consternation by some.
That list is already long but it is one that grows from year to year, as English versions of place names and toponyms are coined. Porth Trecastell on Anglesey being referred to as Cable Bay, or Llyn Bochlwyd in Eryri replaced by Lake Australia in tourist guides, are just two examples.
This has led to a campaign to protect, re-emphasise and, in some cases, rediscover Welsh place names.
Connection
The situation is exacerbated by the fact that English versions of place names being coined often bear little or no relation to the original Welsh meaning. As such, there is a danger that important elements of the cultural landscape, such as local histories and legends, are being lost.
For example, the original name of the farmhouse Faerdre Fach (which translates as "little Reeve's settlement"), near Llandysul in Ceredigion, points to its role as a local administrative centre during the Middle Ages. With the change to "Happy Donkey Hill" more than a decade ago, a name meant to appeal to tourists, all sense of historical or local context was lost.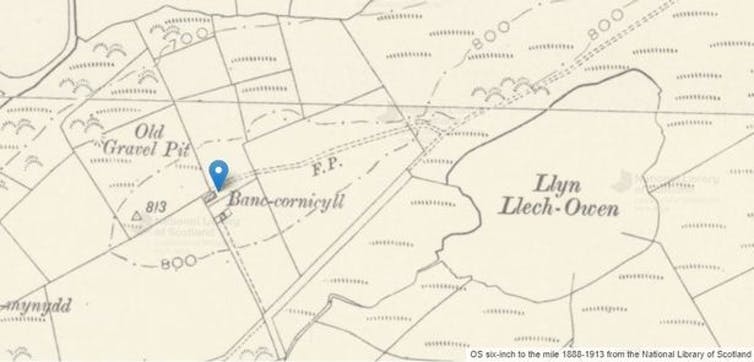 Similarly, Banc Cornicyll, the former name of a farm in Carmarthenshire translates as Lapwing Bank, thus giving an indication of the local landscape and fauna where the farm is located. Its replacement name of Hakuna Matata (a Swahili phrase and title of the song from The Lion King), is divorced from the cultural landscape of the area. The owner last year defended the change, saying it was a decision made 25 years ago and that the Swahili term has meaning.
Authority
Place names are also important because they indicate patterns of power within society. The right to give places and landscape features names reflects the authority of individuals, groups and institutions. This leads us to question who has the right to decide whether a Welsh name or an alternative English name is used. Which institutions and agencies act as gatekeepers for the naming of places in Wales?
Criticism has been levelled at the Ordnance Survey (OS), in this respect, for being slow to correct the misspellings of Welsh toponyms on its current maps. The OS cited historical precedent, namely that these are the names that have appeared on its maps since the late 19th century.
But such a defence does not recognise the problematic nature of the creation of early maps in places like Wales and Scotland. Native place names were often misspelled on the basis of erroneous information received from English landowners.
Conversely, the farm name Hakuna Matata already appears on OS maps of Carmarthenshire. Despite differences in the contexts of these two examples, they both illustrate the significant, and arguably, arbitrary power of an institution such as the OS in the naming of places in Wales.
Organisations such as the Welsh Place-Name Society and prominent individuals such as newsreader Huw Edwards and comedian Tudur Owen have sought to draw attention to the Anglicisation of place names.
To date, however, the Welsh government has resisted calls to introduce legislation which would protect place names. That said, it is examining ways of stopping people from using English alternatives for Welsh place names, stating it has an "impact on the visible presence of the language in our communities".
Jeremy Miles, the minister for education and the Welsh language, further stated in November 2022 that the Welsh Language Communities Housing Plan would conduct research into feasible ways of stopping Welsh place names from being changed.
All of this points to a growing appetite to address this issue. Whether it can be solved through legislation is open to debate, however. Many of the changes discussed in this article are taking place in the context of popular usage, by residents and visitors who, for whatever reason, choose to use English versions of Welsh place names. As such, it is a challenge that will be difficult to address, let alone resolve, in practice.

This article is republished from The Conversation under a Creative Commons license. Read the original article.