Aberystwyth University welcomes Principal Lead of new Dialogue Centre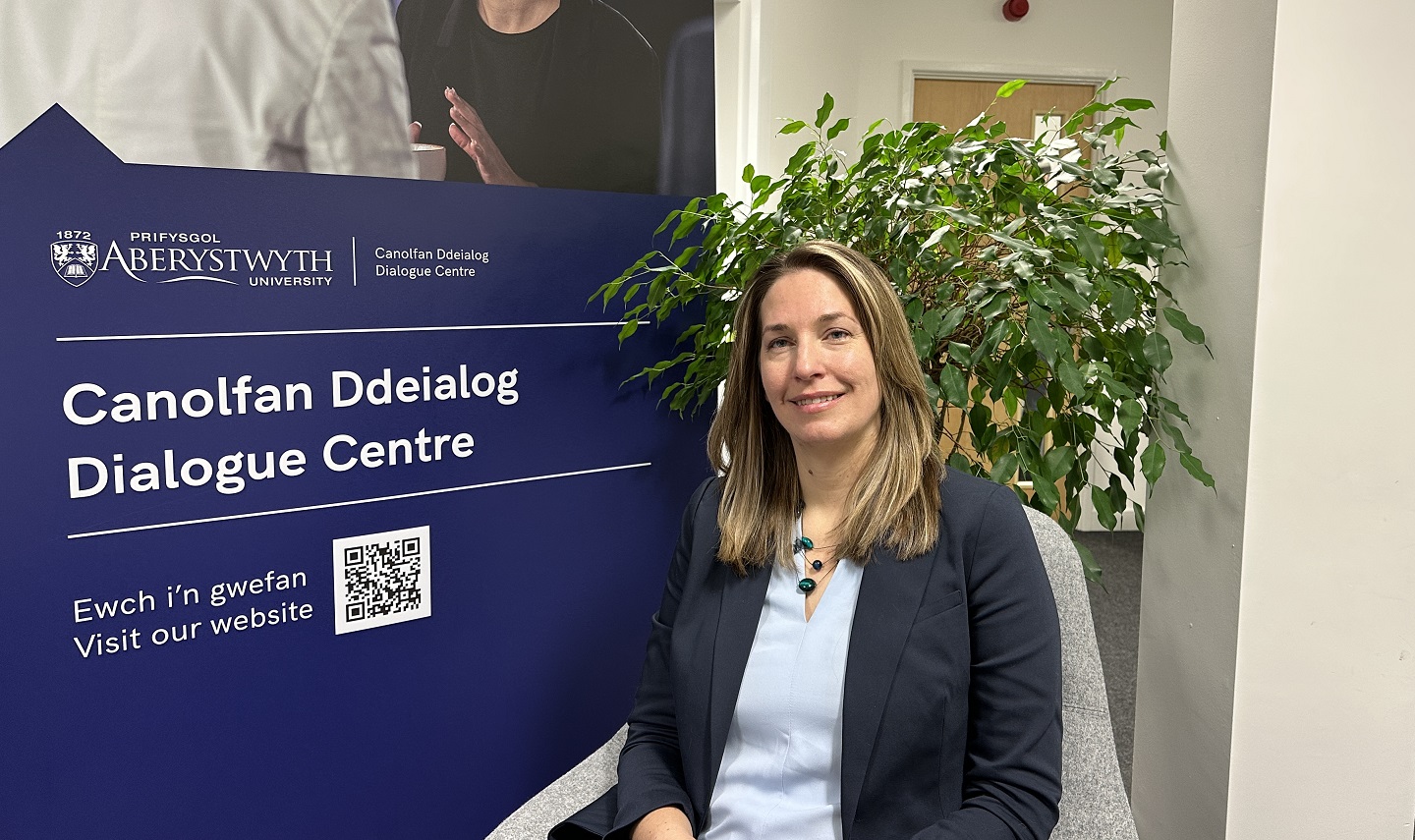 Dr Jennifer Wolowic
A leading expert on the relationship between dialogue and knowledge exchange has taken up her role as Principal Lead of Aberystwyth University's new Dialogue Centre.
Dr Jennifer Wolowic joins the University from Simon Fraser University's Centre for Dialogue and Public Square in Vancouver, Canada, where she led projects related to democracy, public engagement and culture.
Throughout her career, Dr Wolowic has been involved in interdisciplinary applied research and will bring that experience to bear as she heads up the new Dialogue Centre, which is part of the Department of Research, Business & Innovation.
Launched in November 2022, the aim of the Dialogue Centre is to coordinate, support and promote the way in which Aberystwyth University researchers exchange knowledge and expertise. 
Speaking during her first week in post, Dr Wolowic said: "I am delighted to be joining Aberystwyth University as we develop the first Dialogue Centre of its kind in Wales. Our aim is to promote greater collaboration, facilitate conversations on issues and policy areas which matter to people, and work with communities and policy makers to foster research engagement, discovery and dissemination as a multiway process."
Professor Colin McInnes, Pro Vice-Chancellor for Research, Knowledge Exchange and Innovation, said: "It is a huge pleasure to welcome Dr Wolowic to Aberystwyth. With her appointment we take a major step forward in realising our vision for the Dialogue Centre.
"The centre will not only be a space but a way of doing research and knowledge exchange: connecting communities with our research, opening conversations to promote new, shared understandings, and increasing the impact of Aberystwyth University's research. The better we are at dialogue, the better we will be at knowledge exchange and the broader, deeper impact we will have in the world we live."
Further information is available on the
Aberystwyth University Dialogue Centre web pages or you can email dialogue@aber.ac.uk.