University staff and students to raise money for Aberystwyth's chemotherapy day unit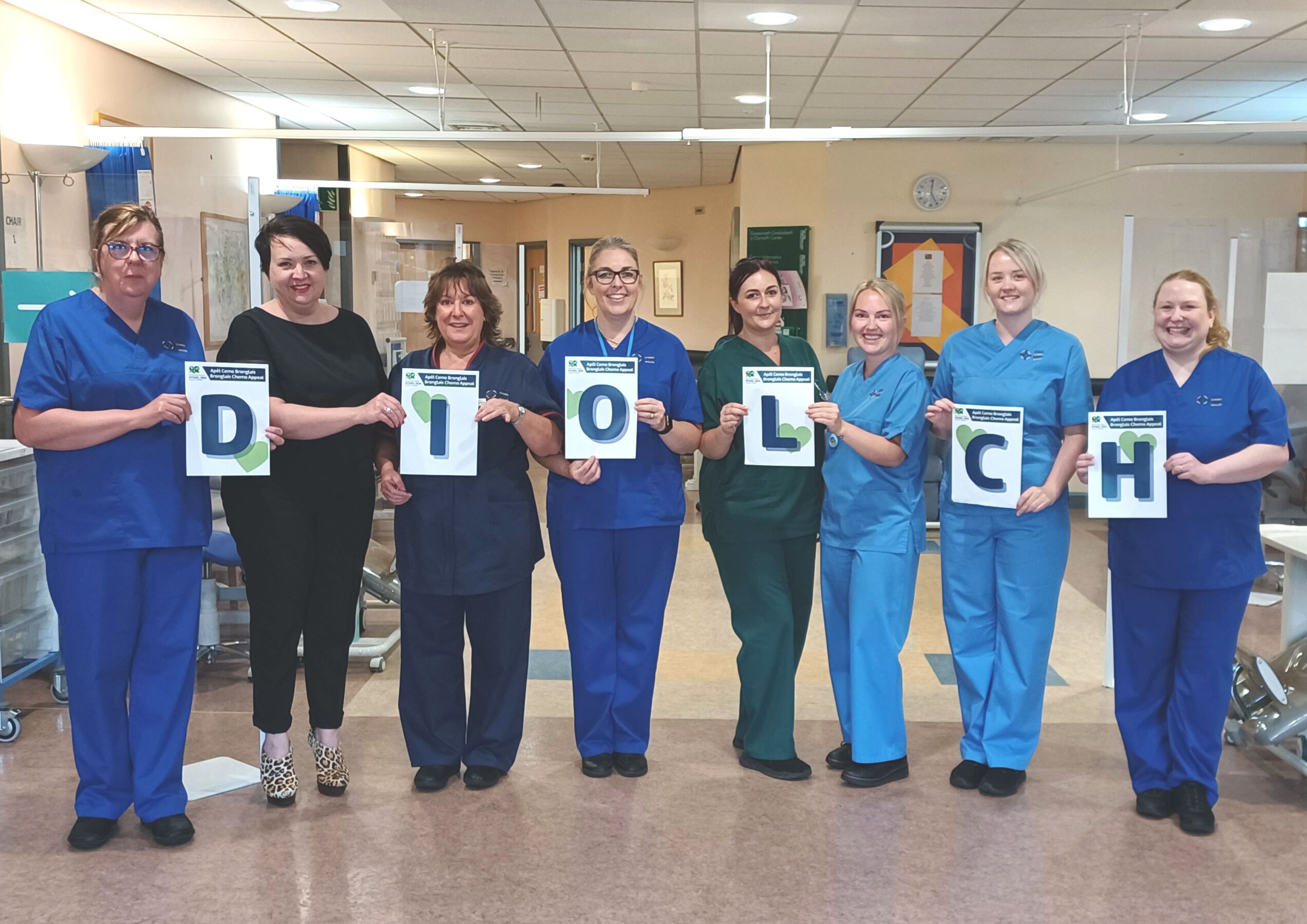 Staff at the Bronglais Chemotherapy Day Unit
Students and staff have voted to support the chemotherapy day unit at Bronglais Hospital as the Aberystwyth University Charity of the Year 2022-23.
Hywel Dda Health Charities recently announced that its Bronglais Chemo Appeal had raised the remaining £500,000 needed to proceed with plans to build a modern and purpose-built £2.2m chemotherapy day unit at Bronglais General Hospital.
Funds raised by the University staff and students over the next year will now go towards enhancing the new unit and providing services and activities at the unit which are beyond what the NHS can normally provide.
Professor Elizabeth Treasure, Vice Chancellor of Aberystwyth University said: "We are very pleased to be able to contribute towards Hywel Dda University Health Board's vision for a brand new chemotherapy unit at Bronglais. It will be of enormous benefit to people from Ceredigion, Gwynedd and Powys who are receiving anti-cancer treatment. Supporting this local facility is an issue close to the hearts of a great many of our staff and students, and we look forward to showing our support through fundraising on campus over the next year."
Bettina Vance, Chemotherapy Clinical Nurse Specialist, said: "We are absolutely thrilled that students and staff at Aberystwyth have chosen the chemotherapy day unit at Bronglais Hospital as their Charity of the Year. The chemotherapy day unit delivers cancer services to patients from across mid Wales. The donations will support the department to provide services and activities above and beyond what the NHS can provide, and will have a big impact on the experience of patients, families and staff. On behalf of the unit I would like to say a huge thank you for your support."
Now in its tenth year, the University Charity of the Year appeal seeks to raise as much funding as possible for a worthy cause, and provide a fundraising focus for staff, students and the community.