Royal honour for leading Aberystwyth University academic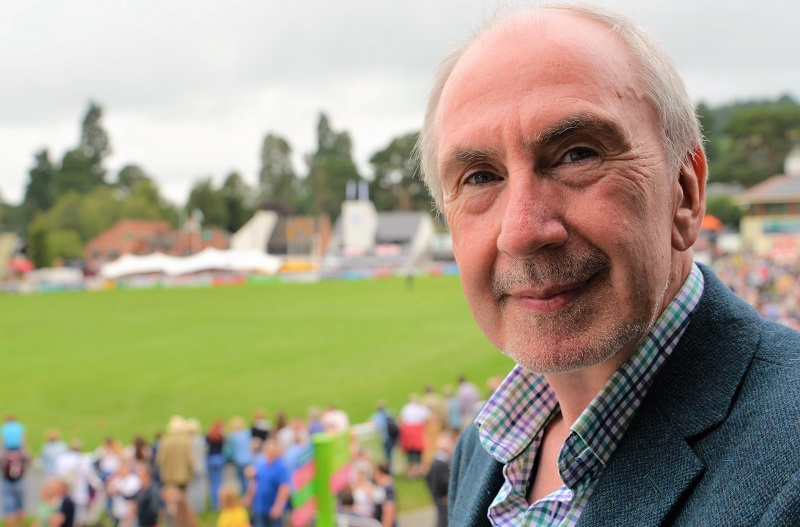 Professor Glyn Hewinson, Sêr Cymru Research Chair in the Centre of Excellence for Bovine Tuberculosis for Wales at Aberystwyth University
Professor Glyn Hewinson FLSW has been appointed Commander of the Order of the British Empire (CBE) in the Queen's Birthday Honours for services to Animal Health and Welfare.
Professor Hewinson is an internationally recognised scientist in the field of bovine tuberculosis and has published over 250 peer-reviewed publications on the topic.
He led bovine tuberculosis research at the Animal and Plant Health Agency for more than twenty years. Over this time his team introduced many of the disease control tools used today including diagnostic tests and vaccines for badgers and cattle and genetic techniques to better understand the spread of the disease.
He has been an advisor to the UK Government (DEFRA), the Welsh and Scottish Governments, the World Organization for Animal Health (OIE), the European Food Safety Authority and the World Health Organization.
Professor Hewinson now leads Aberystwyth University's Centre of Excellence for Bovine Tuberculosis. He was awarded a Sêr Cymru Research Chair in 2018 to establish the centre which is a hub for national and international research into bovine TB.
Commenting on his honour, Professor Hewinson said:
"I am extremely touched and humbled to receive this wonderful honour – it was such an unexpected surprise. I see it as recognition of the efforts of all of the amazing and talented people I have had the privilege of working with over many years. I am extremely grateful to them all, as well as to my family, whose encouragement and unwavering support has been so important to me throughout my career."
Vice-Chancellor of Aberystwyth University, Professor Elizabeth Treasure said:
"I'm delighted that Glyn has received this richly deserved honour. We are so proud of the work he is doing here at Aberystwyth University, leading the Centre of Excellence for Bovine TB. Glyn's vast commitment, expertise and passion for this area of animal health shines though in all he does. It is for this reason that he is so well respected by so many. His work is critically important for life in many rural communities here in Wales and across the globe, and this honour will serve as a symbol of the respect, appreciation and admiration Glyn commands as he continues to lead in his field."