New book reveals the influence of Christianity on Welsh history and identity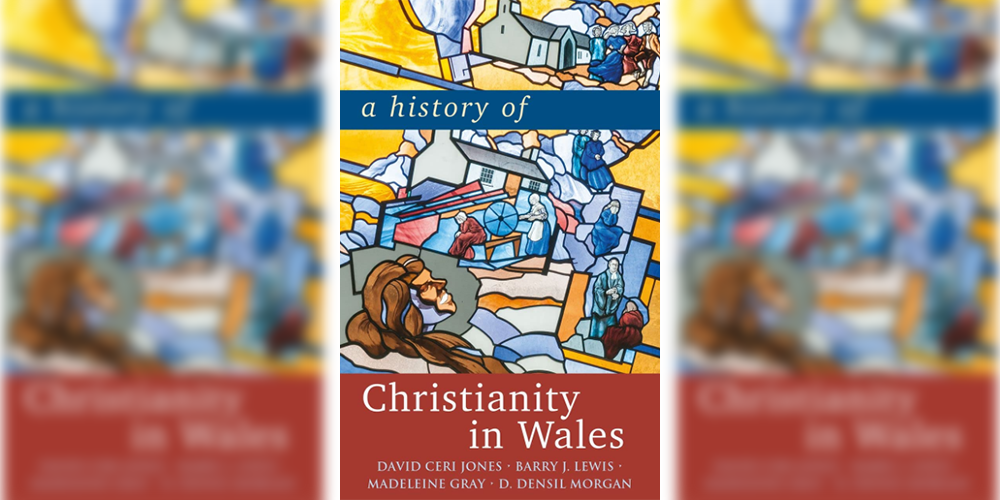 Aberystwyth University historian Dr David Ceri Jones has co-authored a new book which documents the story of Christianity in Wales from its origins in Roman times right up to the present day.
A History of Christianity in Wales draws on the expertise of four leading historians of the Welsh Christian tradition, and is based on the latest scholarship and study.
Specifically designed for a general audience, the volume plots the chronological development of Welsh Christianity, documenting the waxing and waning of Christian practice in Wales over the centuries.
Dr David Ceri Jones, Reader in Early Modern History at Aberystwyth University, said: "The place and role of Christianity in the history of Wales is slowly slipping from contemporary public consciousness. And yet, everywhere you look in Wales there are signs of a Christian presence that was once universal - Biblical place names, a landscape littered with churches, chapels, crosses and sacred sites, and even the songs sung by rugby supporters at the Principality stadium in Cardiff."
The book explores the numerous changes and challenges that have impacted the fortunes of the Christian religion in Wales over the centuries, and the many ways in which Welsh Christians have adapted and continually discovered new ways to express their faith.
The first half of the book covers the pre-Reformation period - the origins of Christian worship in Wales in Roman times, raids against Welsh churches in Viking times, the reorganisation of church administration heralded by the Norman conquest, and the devastation wrought by the plague in the fourteenth century.
The second half of the book details the rebuilding and refurbishing of many Welsh churches in the later medieval period, the impact of the Reformation, the significance of the first Welsh-language translation of the Bible, the eighteenth century evangelical revivals and religious awakenings, and the birth of Nonconformity.
Finally it describes the impact of the world wars, the creation of the Church in Wales, the decline in church attendance in the second half of the twentieth century, concluding with the COVID-19 pandemic and the new opportunities it has presented for religious worship to reach into people's homes with the use of modern technology.
Dr David Ceri Jones said: "I hope that this book will provide readers with a fresh appreciation of the ways in which Christianity has shaped the history of Wales and defined Welsh identify over the past two thousand years."
A History of Christianity in Wales is written by David Ceri Jones, Barry J. Lewis, Madeleine Gray, and D. Densil Morgan, with a foreword by Rowan Williams, the former Archbishop of Canterbury and Archbishop of Wales, and is published by University of Wales Press.