University sponsors new Iris Prize Documentary Film Finance Fund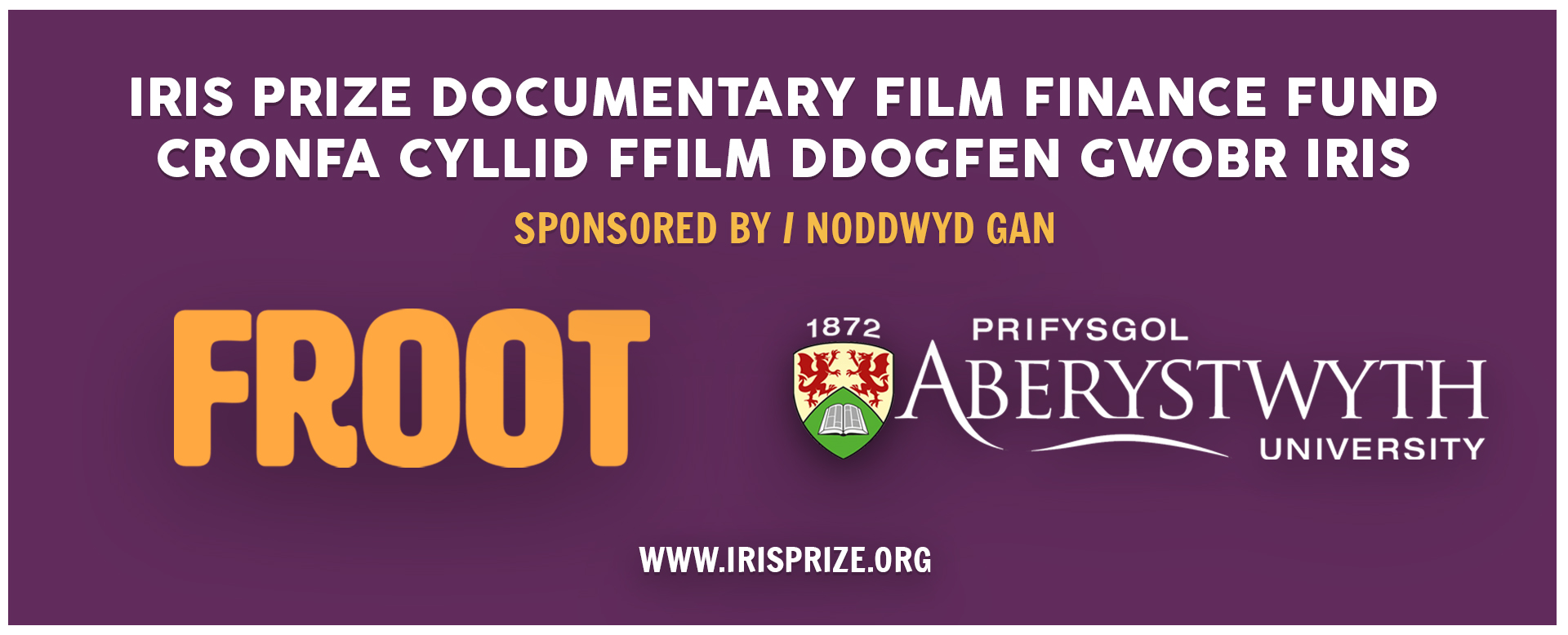 Aberystwyth University, along with LGBTQ+ streaming service FROOT, is sponsoring a new Documentary Film Finance Fund organised by Iris Prize LGBT+ Film Festival.
The purpose of the fund is to support queer British documentary filmmakers – with a particular emphasis on those from underrepresented groups.
A total fund of £60,000 will support three documentary films with an annual request for ideas from filmmakers each January.
Berwyn Rowlands, Festival Director said: "This is a major commitment to support the development of LGBT+ film making in the UK. This partnership allows the finished documentaries to be seen by a global audience thanks to the extensive network of OUTtv Media Group Inc which includes FROOT.
"The support from Aberystwyth University is both a welcome cash commitment in the individual films but also a fabulous opportunity for filmmakers to access the wealth of support available from the University.
"We are delighted that this fund, added to our existing commitments via the Iris Prize Best British Short Supported by Film4, will see more content being created and share with a global audience."
Professor Elizabeth Treasure, Vice-Chancellor of Aberystwyth University said: "Aberystwyth University is delighted to support this exciting new initiative by the Iris Prize, which will allow diverse and underrepresented groups to make their voices heard in the world of filmmaking."
Simon Banham, Professor of Scenography at Aberystwyth University said: "The Department of Theatre, Film and Television Studies is pleased to be involved with the Iris Prize LGBT+ Film Festival, and we very much look forward to welcoming filmmakers to Aberystwyth as they develop their projects and we are excited to see what stories they will share with a global audience."
Philip Webb, COO of OUTtv Media Group Inc said: "We are thrilled to be working with Team Iris to support the wealth of talent in the UK. We are very keen to support film makers who love documentaries. We want to entertain and inform audiences and new voices."
The application process is now open and will be run by the Iris Prize who will oversee the intake and shortlisting of the submissions to the Fund. The Iris Prize Team will be headed by Berwyn Rowlands (Festival Director) and Angela Clarke (BAFTA-nominated documentary film maker).
Angela Clarke, Iris Prize said: "This is a fantastic opportunity for British based documentary filmmakers with LGBT+ stories to share. As a filmmaker who's been involved with the Iris Prize I'm delighted to be working with Berwyn and the team on this exciting venture and, can't wait to see what ideas get submitted. It's a challenging time for the creative industry at the moment, so it's great to be able to be a part of something that will help the filmmakers within the sector to flourish."
Further details about the fund can be found here: Documentary Film Financing Fund - Iris Prize
The main festival sponsors are: The Michael Bishop Foundation, Creative Wales, a Welsh Government agency that supports the creative sectors in Wales, the BFI awarding funds from The National Lottery, Ffilm Cymru Wales, Film 4, University of South Wales, Cardiff University, Co-op Respect, Bad Wolf, Gorilla Group, Peccadillo Pictures, Pinewood Studios, Attitude Magazine, Diva Magazine, The Ministry of Sound, FROOT and Aberystwyth University. The festival also works in partnership with BAFTA Cymru, Pride Cymru and Stonewall Cymru.