Willem Van De Koot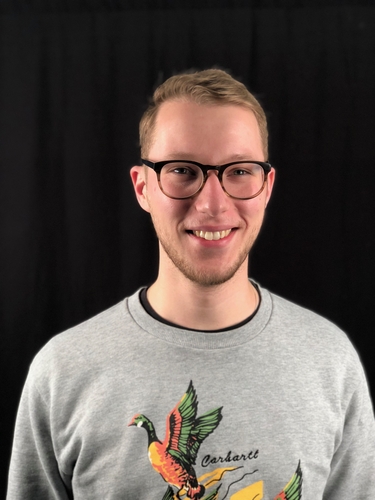 Postgraduate
Contact Details
Profile
I obtained my Bsc in Biology degree at Leiden University in 2016, with the difference in lichen diversity between two herbarium collections from Edgeøya (Svalbard) as the subject for my BSc thesis, which I carried out at Naturalis Biodiversity Center.
I continued my studies in Leiden with an MSc in Biology, with Evolution, Biodiversity and Conservation as my specialisation, and graduated in 2018. The subject of my first MSc thesis was, again at Naturalis Biodiversity Center, the genetic diversity and the existence of gene flow in several species of the moss family Splachnaceae across the Greenland Sea. My second thesis was on the use of the aquatic moss Fontinalis antipyretica for the biomonitoring of heavy metals in freshwater ecosystems, which I carried out at the University of Santiago de Compostela in Spain.
Currently I am studying the cellular basis and ecology of several members of the genus Sphagnum, the peatmosses.
Publications
van de Koot, W
, van Vliet, L, Chen, W
, Doonan, J
& Nobre Nibau, C
2021, '
Development of an Image Analysis Pipeline to Estimate Sphagnum Colony Density in the Field
',
Plants
, vol. 10, no. 5, 840.
https://doi.org/10.3390/plants10050840
More publications on the Research Portal