Chay Took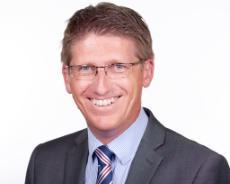 Chay graduated from Aber in 1996 with a BSc(Econ) in Accounting and Finance, and is now a Partner at Kreston Reeves, Chartered Accountants and Financial Advisors.

What do you remember most about your time at Aber?
Aberystwyth was a great place for the three years I was there. I always lived in the town and the whole place was like a campus – the Glengower, The Bear and the Boar's Head took most of my money. 5 Nations weekends (as they were then) were the highlight of the year and always very competitive too.
Academically the tutors were a friendly and more importantly happy group and many had worked with each other for a long time. They were supportive and I certainly look back fondly at my time in Aber.
What are you doing now career-wise and how has your Aberystwyth Degree helped?
I started the first year doing Maths and Accounting but in the second year I dropped the Maths and graduated with a 2:1 in Accounting and Finance. It was always likely I would go on from university to become a Chartered Accountant and indeed I have remained with the same firm for which I become a partner in 2004. Kreston Reeves has 9 offices, and over 500 staff members, across London and the South East and whilst the relevant degree was not essential it was certainly helpful in the transition to employment.
What advice would you have for a student doing your course now?
The accounting profession, as many others, is going through a massive change in how we do things and indeed why we do them. It is that change in mind-set, the ability to challenge and explore opportunities that will be more important over the next few years. University can help you do that, being amongst your peers as well as tutors and having that time to reflect. It is unlikely you will get the chance again.