Audrey Siew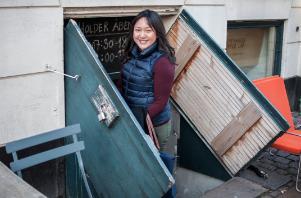 Audrey graduated in 2008 with a LLB in Law.
Following her undergraduate degree at Aberystwyth, Audrey worked in the voluntary sector, before securing a position in a medico-legal company in Manchester. After 2 years' experience in the UK, she returned to Kuala Lumpur and began her career as an Associate with Ernst & Young in their Advisory Services department.

"Despite not practising law in Malaysia, I have been able to apply the problem solving and logical reasoning skills acquired to assist my clients in successfully designing an effective and implementable project delivery plan, whilst ensuring proper governance is adhered to. The skills gained from reading law at Aber have provided me with a solid foundation and served as a stepping stone for me to successfully embark on my career thus far and have prepared me to deal with different walks of life in the working world."