Dr Simon Rodway
BA, PhD (Cymru)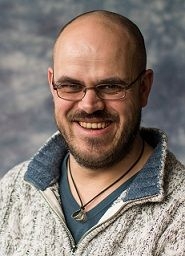 Profile
Born in Edinburgh, he studied for a degree in Celtic Studies and a PhD in Middle Welsh in Aberystwyth. After a period at the National University of Ireland, Galway, he returned to Aberystwyth as a lecturer in 2003.
Additional Information
Editor of Journal of Celtic Linguistics.
Research
Middle Welsh, medieval Welsh manuscripts, Old and Middle Irish, Celtic philology.
Publications
Rodway, S
2020, '
Awen yr Ymadawedig: Dau Gyfeiriad ym Marddoniaeth Wiliam Llyn
',
Dwned
, vol. 25, pp. 79-89.
Rodway, S
2020, '
The Ogham Inscriptions of Scotland and Brittonic Pictish
',
Journal of Celtic Linguistics
, vol. 21, no. 1, pp. 173-234.
10.16922/jcl.21.6
Rodway, S
2019,
Culhwch ac Olwen
. in C Lloyd-Morgan & E Poppe (eds),
Arthur in the Celtic Languages: The Arthurian Legend in Celtic Literatures and Traditions.
Arthurian Literature in the Middle Ages, Gwasg Prifysgol Cymru | University of Wales Press, Caerdydd, pp. 67-79.
Rodway, S
2019, '
New Light on Rhys's Lectures on Welsh Philology
',
Cambrian Medieval Celtic Studies
, vol. 77, pp. 3-16.
Rodway, S
2019, '
Welsh bresych 'cabbages'
',
Indo-European Linguistics and Classical Philology
, vol. 22, no. 2, pp. 1165-1169.
10.30842/ielcp230690152283
More publications on the Research Portal