Clearing Success Stories
Many students secure a place to study at Aberystwyth University through Clearing every year. Here are some of our students' experiences of going through the Clearing process and choosing Aberystwyth as their place to study.
Bea Parry: BSc Ecology
"I applied for a course through clearing because it was a bit of a last-minute decision after I'd left a job that I really wasn't enjoying."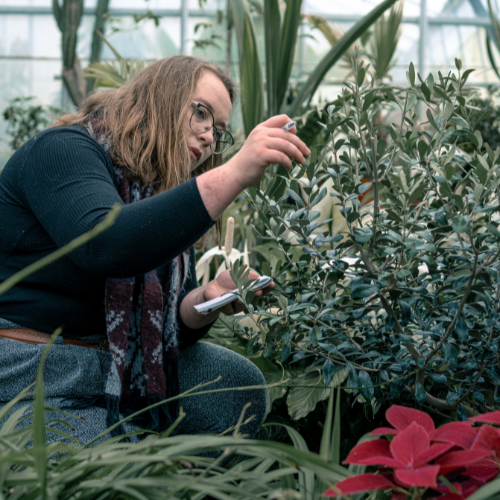 "I thought I'd like to try something new, and university seemed like a good idea. When I was applying for Clearing, I was a little bit nervous and panicked as it was a last-minute decision, but I was also really excited about the prospect of getting into university.
I applied through UCAS, which I thought was really good because they break everything down to a step-by-step process, which makes it really easy.
I did prepare for clearing in advance, and it's something that I do recommend doing, have a look at the courses that are available. I came in thinking that I really wanted to do Wildlife Conservation, but after having more of a look I realized that ecology had a wider range of topics available and that that would suit me better.
Student life at Aberystwyth is quite varied, and even though we aren't a big city there is still plenty to do. You can go out of an evening, there is usually a lot on with the Student Union, and nightclubs. There are also places to shop, and because we're a closer community we all feel quite close-knit, so there's always the security in that, along with lower costs of living.
The thing I'm enjoying most about being at University is actually the learning aspect, I love a challenge, so coming back and learning new things has been really enjoyable."
My Top Tips for Clearing are:
Come and Visit the University
Research your Courses
Get your documents together
Call or E-mail if you have any problems, whether that's UCAS or Aberystwyth University
Ashley: Law and Business Management
"I decided to study Law because I want to become a barrister. I hope to get the necessary skills needed for me to become a successful barrister."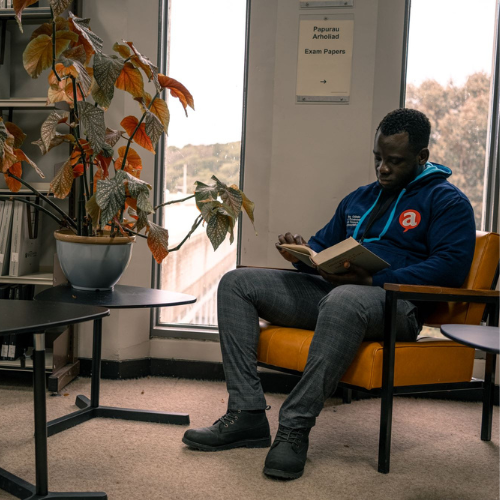 "I applied through Clearing because I was in Zimbabwe, having only moved to the UK in April, all the deadlines had passed. I was excited to be given the opportunity to apply, because I was a bit nervous that I was going to have to wait until the following year.
It was a very interesting experience; I was excited that I was getting to apply but also a bit nervous because it was something I had not done before.
The application process was quite easy, I got help from the Uni staff who were really helpful and friendly, helping me with my application through UCAS, it all went really smoothly.
I've made a lot of friends on my course and within the societies.
What I enjoy the most is that I get to meet different people from different backgrounds, it's always nice to learn about people's culture."
My Top Tips for Clearing are:
Research and decide what course to study
Don't panic
Communicate with the staff
Be patient