What Our Students Say About Staff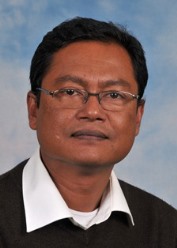 Lecturer in Economics
"Shafiul is honest in feedback on activities/essays with positive contributions on what it done well and what can be improved on. He is fair in the classes and believes in those who try hard. He has an easy open door policy which makes it easy to contact him."

Lecturer in Management
"Sophie is an outstanding academic, making subjects interesting and being always helpful and approachable to students. She was very helpful in my academic career and I am grateful to meet her."
"She is committed and takes pride with the way she teaches and is patient with the students. She is knowledgeable about the different topics and has different methods of putting that across to the student. By having a positive attitude and always smiling it make things easier for the students especially when you're a fresher. The main reason why I think Sophie deserves this award is because she not only makes me feel welcome, she also encourages me to do better and learn new things about myself."
"Sophie is an engaging Lecturer her Classes are always fun and unpredictable. She is attentive and will go above and beyond to help her students."

"Extremely well delivered and organised with engaging topics and plenty of suggested sources of reading."

"She gives her very best to teach students what they need to know and does it in a friendly way. She always has time to listen to everybody and is very helpful."

Lecturer in Finance and Accounting
"Ian always has our best interest at heart. If we have any questions, he is always happy to help us find the answer, he will make you think, not do your work for you. He is happy to listen to different opinions and approaches to the topics and problems given by him. His experience in different professional fields helps us get a perspective and highlights the importance of why we are studying certain modules. He is happy to be a guest lecturer in the modules he is not teaching but that relate to his experience. Really happy to have him!"

"This is the best lecturer in the world. He is continuously going the extra mile for students and is always there to help"

"Great lecturer and person. Made my time here in Aberystwyth amazing."

Lecturer in Finance

"Tim has been a great lecturer and dissertation supervisor to myself, he's a great guy and an all round favourite of students. He's relaxed and open and is truly passionate about the work he does."
Lecturer in Marketing

"He always goes the extra mile and ensures all of his students understand the material he is presenting and reassures you if you are feeling concerned or worried about a particular assignment. Also, he always plans and puts extra material online for us all to read and encourages us to achieve our best."

"Ian has taught me for the last three years, he has always been present throughout my degree. He is one of the best lecturers to teach me, he is easy to get along with. He deserves the award as he does all he can for his students. He is always contactable and gives brill feedback, help and guidance. I throughly enjoy going to his lectures as he make topics fun and easy to understand. He is one of the few you can go to and tell him you haven't got a clue whats going on and he will break it down for you until you get it."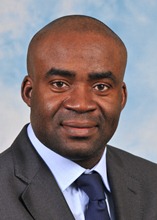 Lecturer in Finance

"Aloysius is so responsible in teaching us, and also patient to answer all the questions we have in class or out of class. He is also warm hearted about other challenges I faced."

Lecturer in Finance

"Sarah is always happy to see us, even if not during her set office hours. Keeps on top of the things, makes sure to inform and remind us about the events that may be of any use for us. She is really kind and warm, you feel safe to confide in her but also ask any questions, even the ones that might sound silly to you. Absolutely adore her!"
"She makes her lectures fun and entertaining while always ready to answer even the most detailed questions. Her tutorials are also amazing, you feel like you always get more information than the absolute minimum you need."

"Sarah goes above and beyond to ensure that every student understands the work, engages and are enjoying the course. If you have a problem, Sarah will happily help. With the fun, informative lectures, exams should be a piece of cake with Sarah's models."

Lecturer in Management

"Wyn takes the time to explain things to you and he makes learning interesting. He never makes you feel belittled when you need to ask questions, no matter how obvious the answer, and he is always there if you need extra support. He takes a genuine interest in his students and he has provided me with support, not only academically, but in giving me the confidence and back up to go for what I want after university. He is always interested in helping his students and will always make time if you need help. He treats you as an adult but is always available as a greater mentor and confidence booster."
Personal Chair, Professor in International Business
"Nick puts 110% of his energy into ensuring his students are fully comfortable with each topic covered in the curriculum. He ensures his lectures are as entertaining as can be for the topics covered (sometimes Economic's isn't the worlds most exciting field...) and really encourages student engagement. When visiting him for assignment feedback or revision support he brings out all of his textbooks to explain one term or theory, and makes sure you leave the room with a flawless understanding of all possible applications, otherwise you're not allowed to leave. He offers incredible feedback on assignments and not only critiques where you could have gained extra marks, he also sings so many praises even if the mark isn't as high as you want. He goes out of his way to ensure every student of his is confident in the field."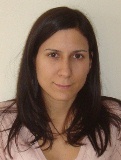 Lecturer in Economics
"Kyriaki has helped me to overcome the barriers that mature students may come across, such as integrating with younger students. She has also provided a shoulder to cry on with personal issues that I was experiencing at the time, and has also encouraged me to realise my potential as a student by praising my assignment and examination results, and is also helping me to discover more about Erasmus and International Exchange opportunities. It's great to know that I always have her to talk to whenever I need!."
"Since I arrived in Aberystwyth she has been the main point of reference, being helpful with every problem I had but also at the lectures, she is an amazing lecturer. I really would like to be like her at some point in my life."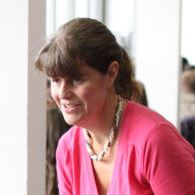 Ms Megan Williams
Senior Lecturer in Accounting
"Megan is a lecturer who genuinely wants the best for the students, whether that is academically or personally. In my final year, the best piece of advice Megan gave me was to not worry and stress with getting a job following graduation as we have the rest of our life to work, we have to enjoy and make the most of our life as we wish. Through her lectures in first semester for Analysis and Application, Megan ensured we were all prepped for the 'real world' and we could all speak confidently to an audience. Megan will give students a nudge if they are slacking to ensure they achieve their best instead of letting somebody only regret it later. Megan also applies plenty of real life situations to our examples in lectures to develop our knowledge even further."
"No matter what module she taught us, she shared her experience in the professional in a way that gave us the perspective why things that we study are important and how are they actually used. She is thorough with her materials, regularly puts up Panopto recordings that are always great quality."